E-Mail us or pick up the phone and get professional advice on whatever questions arise as needed.
Whether it's consultation, how to book your group, trying to reach other industry professionals, or to strategize a campaign to get you to the top, the staff at Smash Mouth Artist Management is here to serve you.
Oversee project-based campaigns – such as a release, A&R outreach, making over your social media.
Full management service is also available on a percentage basis for artists already breaking or established.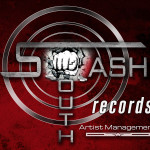 New Media Development
Up-to-date expertise on all the biggest and best ways of gaining and reaching out to fans and potential consumers.
Website design, from personal or corporate sites, to Myspace establishment, Facebook organization, and more.
Project based campaigns can be managed for social media outreach and web public relations.
·         Smash Mouth Records works with artists, managers, record companies, tech companies and others in the music industry to help shape, define and implement their strategies and goals
·         If you are serious about taking your music career to the next level, tell us a bit about yourself.    
Management is a lot about trust, about being able to understand the needs of the band and the band members, and about looking after the band and their interests, both practical and financial. No-one else in the music business has more interest in making sure that the band earns money than the manager; or at least this is how it should be. Our role is to allow our artists to concentrate on their songwriting and performance while we deal with the practicalities to help them succeed.
Our objective with the Management side of Smash Mouth is to see rock artists and bands transformed into established, successful international acts.